Precision is a key component of KSI solutions.
As long as the world has need for springs, we can find the technical solutions that make them work as imagined.
KSI is a "customized spring manufacturer".
Rather than mass-produce general-purpose springs, our niche has long been high quality one-off springs.
We solve challenging requests that befuddle ordinary manufacturers, using knowledge and know-how that turn out some 10,000 types a year, plus more importantly the ardent passion to attain our objectives.
Do you have a difficult problem? Well, you can count on KSI to solve it.
The working load tolerances stipulated for JIS Class 1 are inadequate for our needs.
KSI often receives inquiries from the aerospace industry. They require springs that can safely withstand the vacuum of space, low temperatures, high heat and other harsh conditions of use. Because they operate in environments where failure is not an option, even the ±5% working load tolerance JIS specifies for Class 1 springs of any number of coils is inadequate for aerospace needs.
But, by delivering precision within ±3% tolerance, KSI can meet demands like this and provide proposals starting first with the right material for the job.
Spring characteristic
(Tolerances as per JIS)
No. of active coils
Over 3 up to 10
Over 10
Class
KOEI
±3%
±3%
Class 1
±5%
±4%
Class 2
±10%
±38%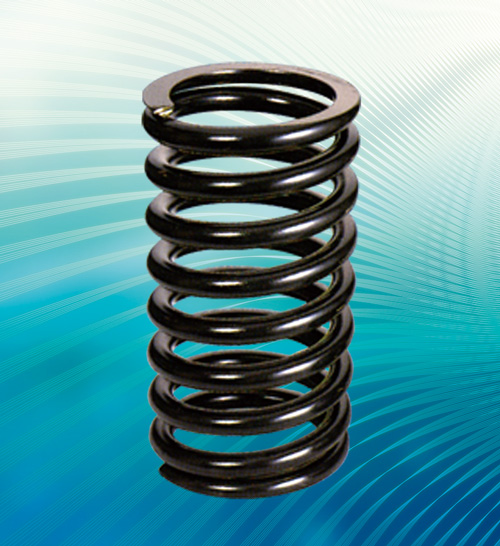 ▲High-precision spring for rocket application