Precision is a key component of KSI solutions.
As long as the world has need for springs, we can find the technical solutions that make them work as imagined.
KSI is a "customized spring manufacturer".
Rather than mass-produce general-purpose springs, our niche has long been high quality one-off springs.
We solve challenging requests that befuddle ordinary manufacturers, using knowledge and know-how that turn out some 10,000 types a year, plus more importantly the ardent passion to attain our objectives.
Do you have a difficult problem? Well, you can count on KSI to solve it.
We need springs for outdoor applications that are called to task once every so many years.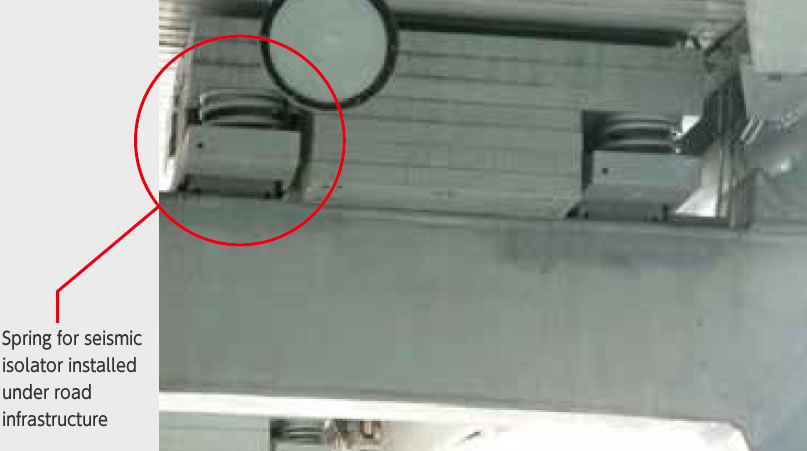 * Photo: Spring used for seismic isolator on elevated expressway
KSI springs are also being used for seismic isolators installed on elevated expressways, bridges and other road infrastructure.
Seismic isolators must stand up to sunlight, wind, rain and seasonal temperature swings without any performance degradation, in order to function as planned in the event of a major earthquake that can occur over a span of several years or even decades. Moreover, because seismic isolators are used in places that cannot be shut down, they need to be highly reliable and durable. This requires a good understanding of how the environment impacts metals and experience with road infrastructure.